The connecting line of M12 connector cable can be divided into welding line type, locking terminal type; According to the assembly mode can be divided into the assembly type, the type, the face plate type;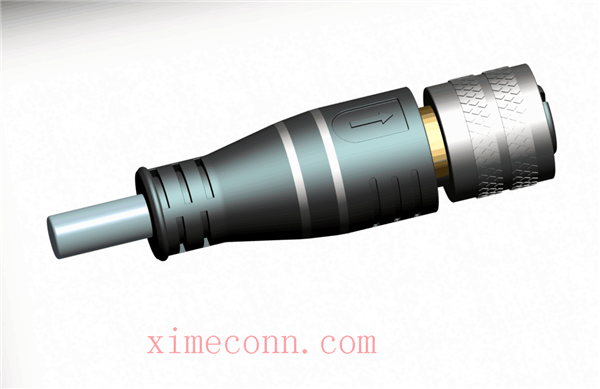 According to the anti-interpolation code, the code can be divided into A coding, B coding, C coding, D coding, P coding, S coding, T coding, and X coding.
The shape can be divided into M12 180 degree straight connector, M12 90 degree elbow connection, M12 T type connecting line, M12 Y type connecting line.
At the same time, two types of shielding and unmasking are also given.
According to the number of needles or cores, there are 3 needles, 4 needles, 5 needles, 8 needles, 12 needles or 3 cores, 4 cores, 5 cores, 8 cores and 12 cores.
The outer leather of the cable is PUR, TPE, PVC, etc.
The M12 connectors of xime connector technology conforms to RoHS, CE, UL certification, good quality, reasonable price and short delivery time
M12 connector and cable can be divided into soldering type, screw terminal type according to the connection methods. According to assembly methods, it can be divided intoassembly type,molding type,panel mounting type. According to encoding mode, it can be divided intoA coding,B coding,C coding,D coding,P coding,S coding,T coding,X coding. According to the shape, it can be divided into180 degree straight M12 cable,90 degrees right angled M12 connector cable,M12 T shape cables,M12 Y shape cables. At the same time it is also classified as two types of shielded and not shielded M12 cable. According to the pin or core number, there are3 pin,4 pin,5 pin,8 pin,12 pin or 3 pole, 4 pole, 5 pole, 8 pole, 12 pole. The material of M12 cable jacket has PUR, PVC and so on.
General information
| | |
| --- | --- |
| Standard: | IEC 61076-2-101 |
| Ambient temperature: | -20℃ ~ +80℃ |
| Connector insert: | TPU |
| Connector contacts: | Brass with gold plated |
| Connector over-molding: | TPU |
| Coupling nut/screw: | Zinc alloy with nickel plated |
| Insulation resistance: | ≥100MΩ |
| Contact resistance: | ≤5mΩ |
| Shielding: | optional |
| IP rating: | IP67/IP69K in locked condition |
Electrical data
core number
type
Rated current
Rated voltage
Conductor specification
wire jacket
Wire length-tail treatment
A/C
D/C
AWG
mm²
03 pins
A/B/C
4A
250V
250V
22
0.34
PUR/PVC
Customized
04 pins
A/B/C/D
4A
250V
250V
22
0.34
PUR/PVC
05 pins
A/B/C
4A
60V
60V
22
0.34
PUR/PVC
06 pins
C
2A
30V
30V
24
0.25
PUR/PVC
08 pins
A
2A
30V
30V
24
0.25
PUR/PVC
12 pins
A
1.5A
30V
30V
26
0.14
PUR/PVC
17 pins
A
1.5A
30V
30V
26
0.14
PUR/PVC

M12 circular connector, made by international standard, number of cores has 3 pin 4 pin 5 pin 8 pin,12 pin. According to international standards, it is used in various fields and is one of the major electronic components connecting ximeconn
M12 connector with a high signal integrity and excellent performance is a type of high standard connector conforming to the European Union standard.
M12 circular connector, combining characteristics of power cable and data cable, with the characteristics of little occupied area and reducing the cost of installation, is suitable for process automatic control and industrial application, automation equipment, electronic equipment, electronic instrumentation, sensors, commercial transportation, and military/aerospace applications.
Using 4/5/8 contacts, each contact is able to carry the highest current 4A.
Products is made by injection molding technology and it can ensure perfect IP67 seal class and provide the reliable stress relieving capacity.
Classified according to outline shape: circular electric connector (also divided into M12 connector, M8 connectors), rectangle electric connector (overloaded connector).
M12 connectors have the effect of signal connection between all kinds of instruments and equipment.
M12 cable Catalogue for Sensor, Actuator, Automation, Industry Ethernet Applications